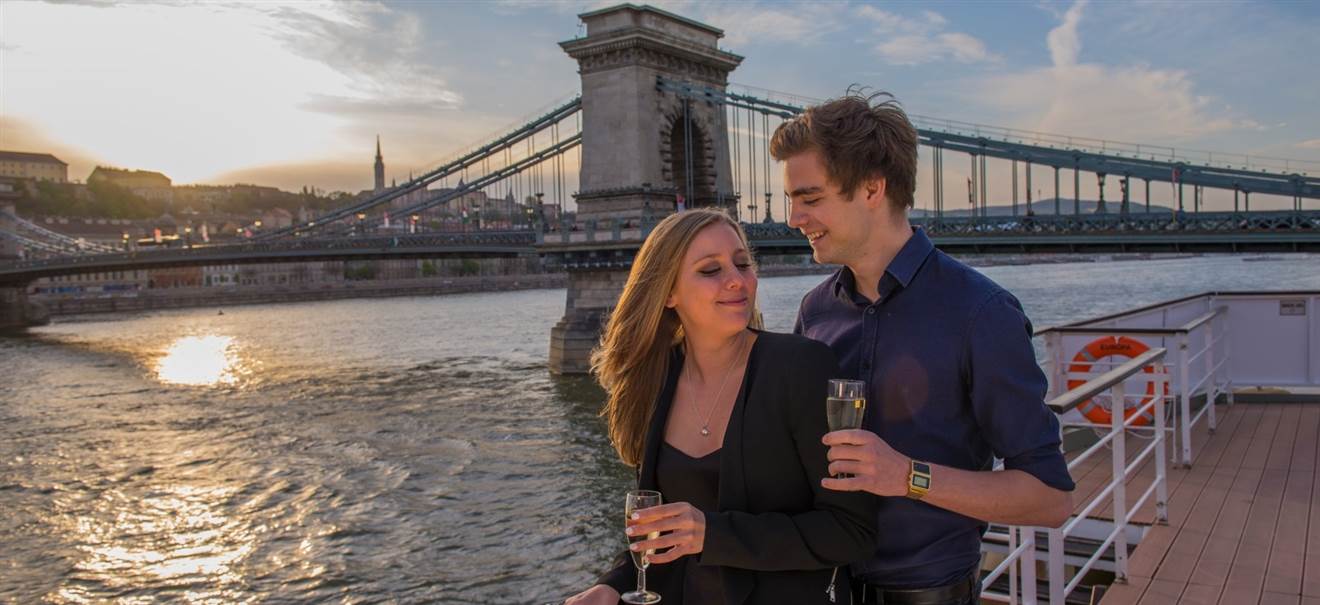 Sunset Cocktail Cruise (7pmcoc)
To product
Explore Budapest the classiest way possible, on a magnificent river cruise, with a large glass of cocktail in your hand, watching the marvellous colours of the setting sun behind the hills of Buda reflected by the Danube!
The program includes 2 large cocktails, which you may choose from a diverse cocktail menu. The boat starts from the middle of the city and it passes underneath all the 6 main bridges of Budapest, providing breath-taking views while the city slowly shifts into the night. You may enjoy the cruise from the heated or air conditioned interior of the boat, or have an unconcealed perspective from the open upper deck of the ship. Enjoy the breeze, and breathe in the city's changing atmosphere!
In the inner deck of the boat, you will be serenaded with live music from four members of the Hungaria Folk Ensemble playing popular favourites and local classics for your amusement.
Cocktail list on board:
Cuba Libre
Old Fashioned
Mojito
Pina Colada
Sex on the Beach
Tequilla Sunrise
Gin Fizz
Includes: 
Two cocktails and live music
Departure time: 
7pm*
*Please note, that the time of the sunset depends on the current season in Hungary.
Duration:
 2 hours
Meeting point: 
Duna Palota at 6.30 pm

Note: 
The cruise is free of charge for children under 6 years old